About Pegasus Sports Performance, and Our Team
"This is the greatest contribution to athletic training in 25 years"
We are a sports science company focused on the development of motion analytic technologies that significantly improve the ability of athletes and coaches to optimize training, improve performance and reduce injury risk. Our products and services include cloud-based, enterprise and other applications that use algorithmic software to analyze and interpret complex motions. Our software is derived from biomechanical research and bioinformatics developed by our research partners at UCLA's Wireless Health Institute.
We provide the first performance advancement system that is based on fundamental science and validation from elite athletes. This is the first system that guides an athlete to advanced performance.
Our initial products and services are designed for runners and their coaches. Deficiencies in running mechanics negatively impact a runner's performance and increase the likelihood of injury. Our software is the first technology that can analyze motion signals from smart sensors to identify and measure defects in a runner's stride. Runners and coaches will be able to use this data to correct these deficiencies, which can improve running economy and lead to increased endurance and/or speed, and reduce the risk of injury. We have additional product offerings under development that will apply similar methodologies to analyze athletic performance using smart sensors.
The Pegasus Smart Training System takes athletic training to a whole new level.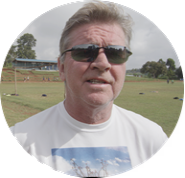 William J. Shea, Jr Chairman, Co-Founder
Bill is a co-founding member and serves as Chairman of Pegasus. Bill is a Diagnostic and Interventional Radiologist who developed and successfully launched key technology services and capabilities at Nighthawk Radiology Services. Prior to his career at Nighthawk, Bill spent 15 years in private practice as a partner with South Texas Radiology. He currently serves as a Medical Advisor to two start-up medical device companies, and he is an avid endurance athlete and a finisher of the Boston Marathon and Ironman Coeur d'Alene.
Stan Brajer, ADVISOR
Stan joined the company on January 1, 2013 and his current role is as an advisor. He brings deep sales and marketing experience in the fitness industry and personal connections to elite athletes. Prior to his involvement with Pegasus Sports Performance, Stan was a Director of Fitness Sales and Marketing at Garmin Ltd. where he helped successfully launch Garmin's fitness division and generate compounded annual sales growth of 65%. He possesses a deep network of Olympic-level athletes, coaches, race organizers, and sponsors. Stan is a passionate running enthusiast with more 40 years experience, and coached track and cross country.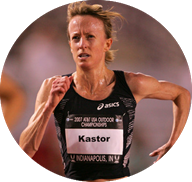 Deena Kastor, Olympian and U.S. Record Holder
Deena is one of the greatest female American long-distance runners in the history of road racing. She currently holds American records in the marathon, half-marathon, 15K, 8K and 5K. She won the bronze medal in the women's marathon at the 2004 Olympics in Athens, Greece, and she won the 2005 Chicago Marathon and the 2006 London Marathon. In November 2012, Deena assumed the duties as President of the Mammoth Track Club (previously held by Terrence Mahon). Deena is married to Andrew Kastor, who is the head coach of the Mammoth Track Club and coaching director of the LA Roadrunners and the LA Marathon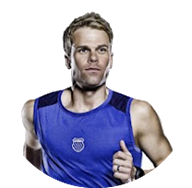 Josh Cox, 50k American Record Holder
Josh is an American long-distance runner who currently holds the American record in the 50K. Josh is a four-time US Olympic Marathon Trials qualifier and three-time U.S. National Team member, and he has been the top American marathon finisher at the World Track & Field Championships. His American record in the 50K was the second fastest time in history, and he missed the world record by 7 seconds. Josh (@joshcox) has more than 50,000 followers on Twitter and is an active participant in social media. Since 2008, Josh has provided commentary for several leading marathons and distance events on NBC Universal Sports.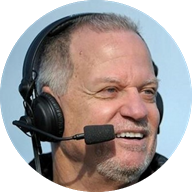 Toni Reavis, Broadcaster
Toni is a pioneer in the field of running broadcasting and is passionate about the sport of running. Toni has used information generated by our software to assess and comment on the performance of athletes during broadcasts of the Honolulu Marathon and LA Marathon. Toni is a member of the Running USA Hall of Champions (2009); a multiple regional Emmy Award winner; Provides commentary at Boston, NYC, Chicago and LA Marathons and blogs at www.tonireavis.com.